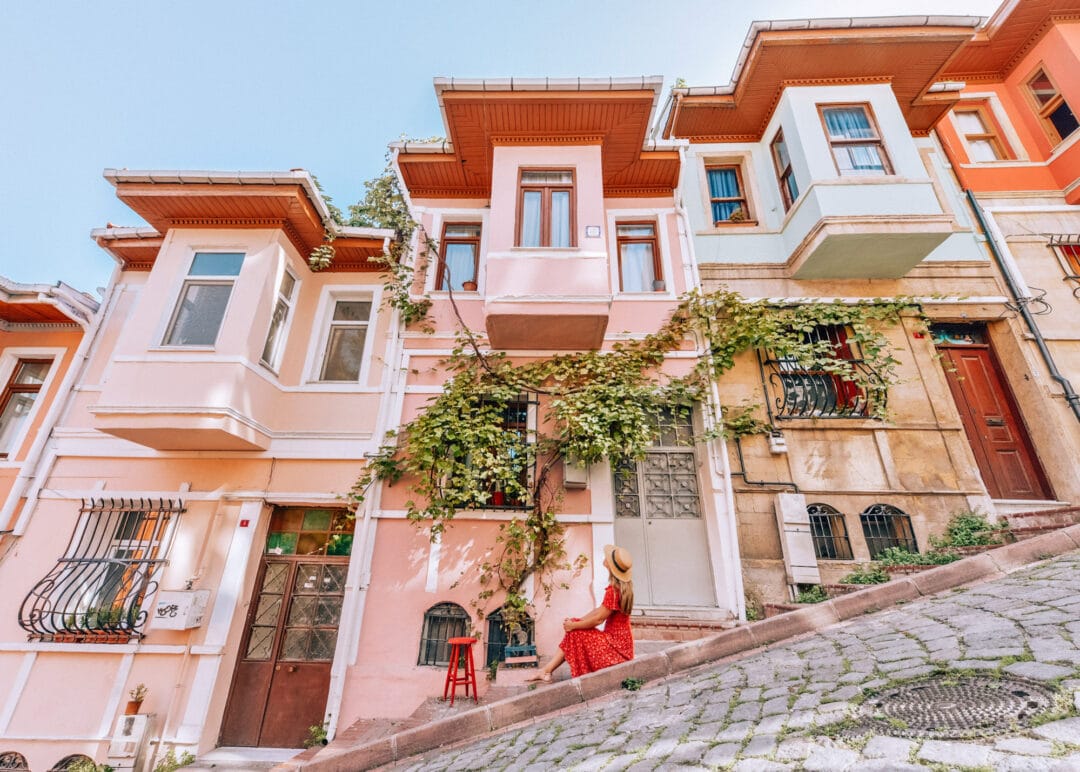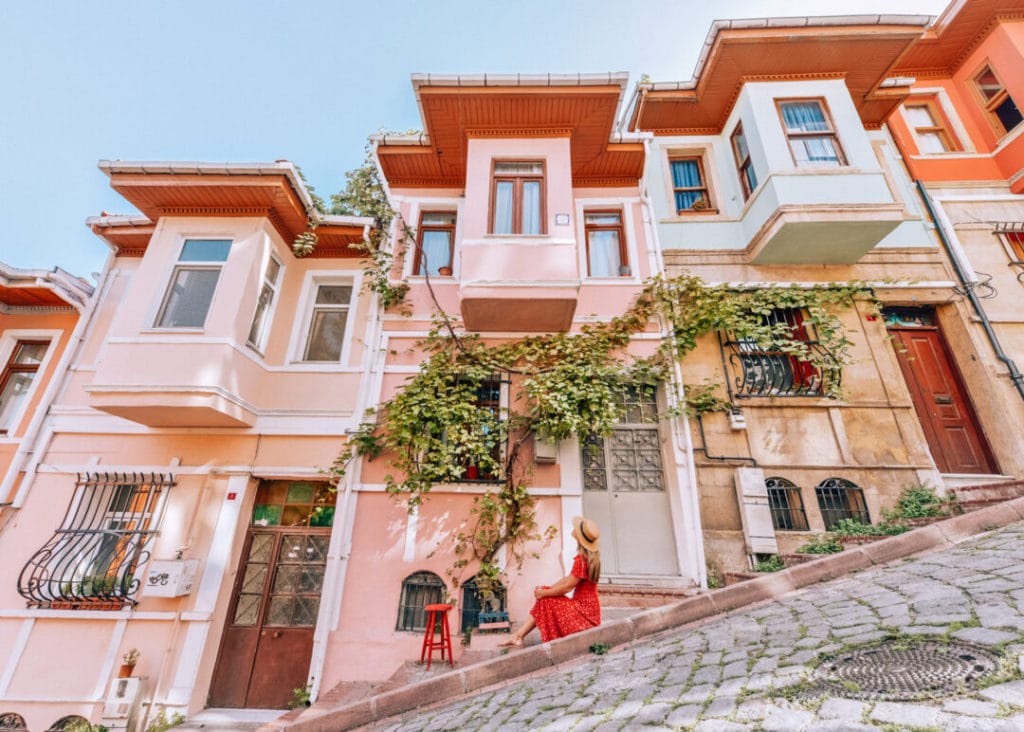 Winter is a great time to visit Istanbul. It's a city like no other, it spans two continents; Europe and Asia and has something to explore around every corner. There's so much to do, so much to see and so much to eat and drink! We recently spent a couple of days exploring the city whilst staying at 4 different Hyatt Hotels; Park Hyatt, Hyatt Centric, Hyatt Regency and Grand Hyatt.
I've compiled a list of some of my favorite things to do in Istanbul this Winter…

My top 10 things to do this Winter in Istanbul: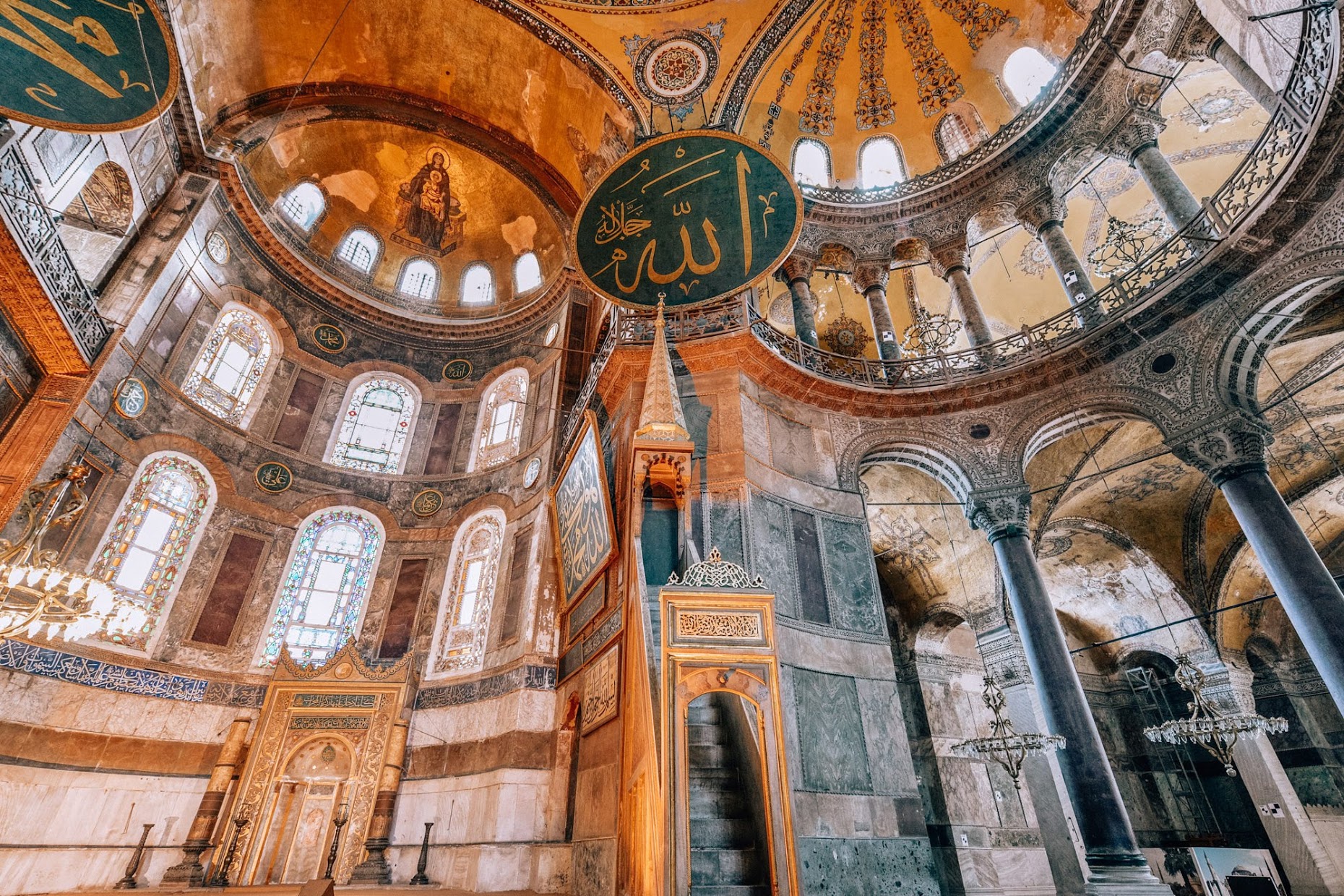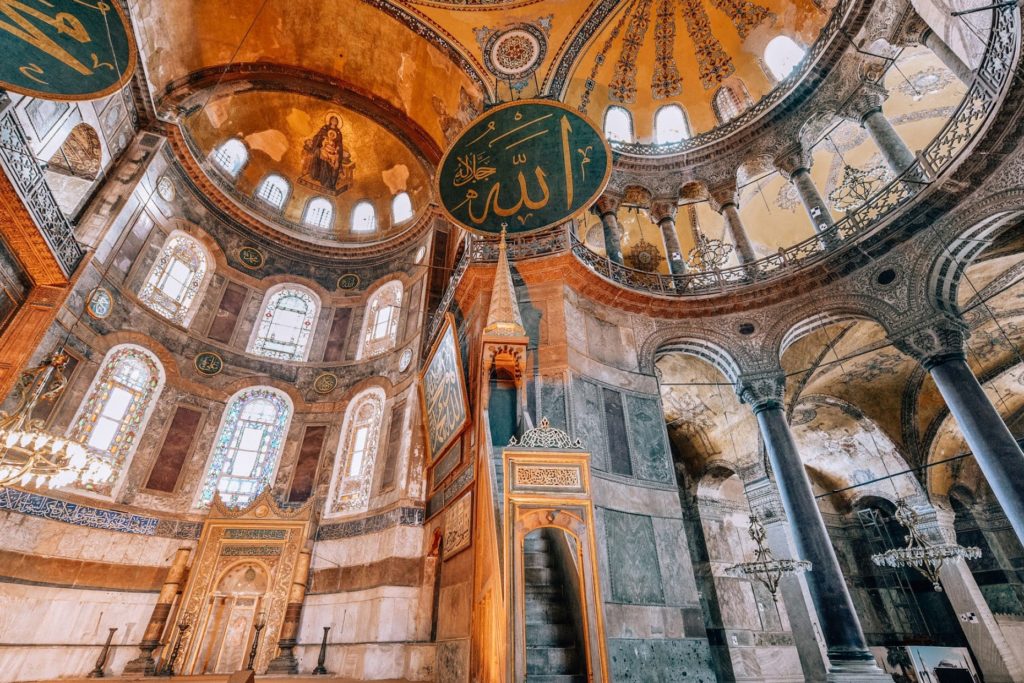 1. Visit the Hagia Sophia
Discover the amazing mosaics and history of Hagia Sophia. The impressive building was originally built as a Greek Orthodox Christian patriarchal basilica (church), later an imperial mosque and since 1935 has served as a museum. It's probably my favorite museum in Istanbul, the inside is so stunning and it's an amazing experience to stand inside such an amazing structure that has been standing for so long and has so much history.
---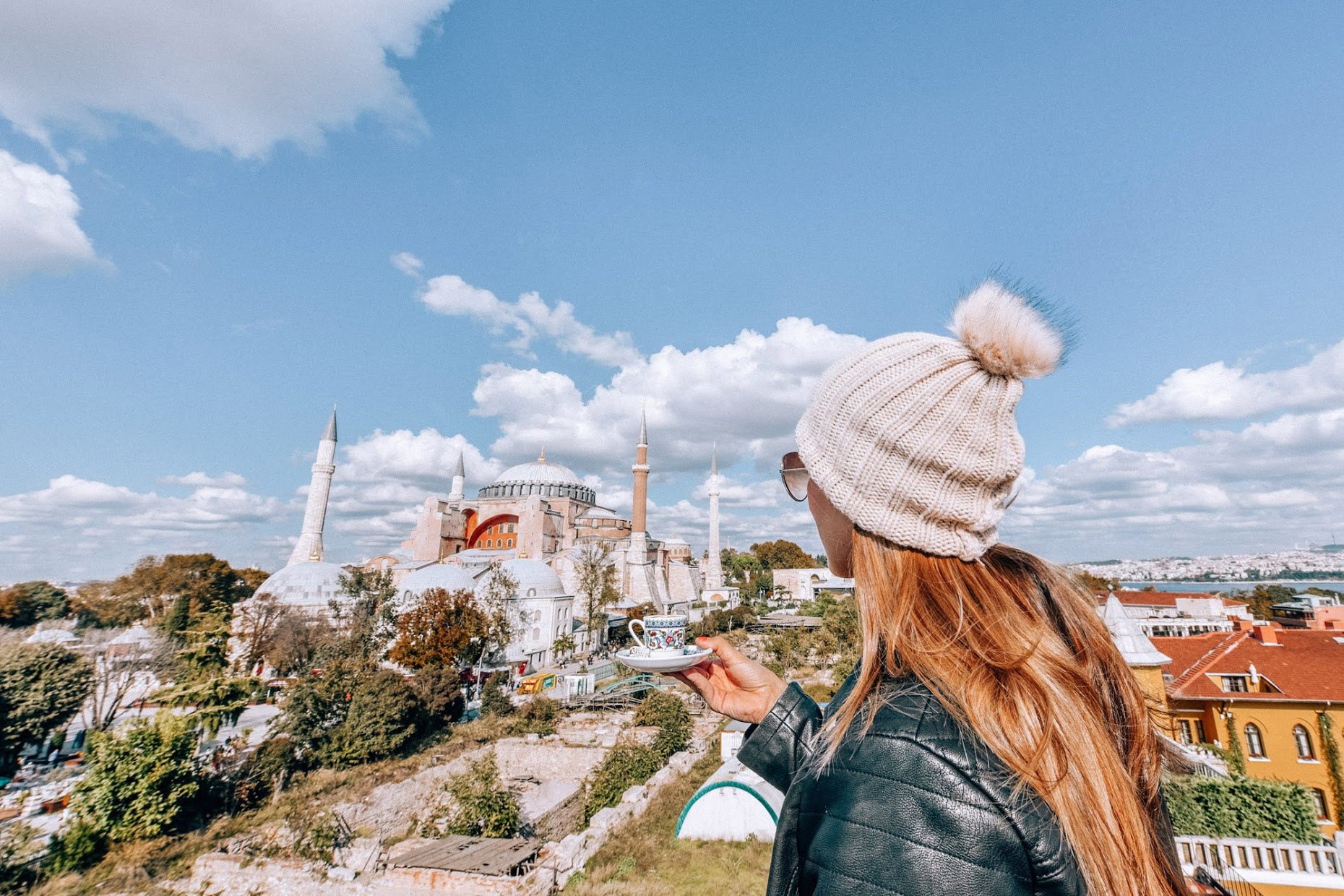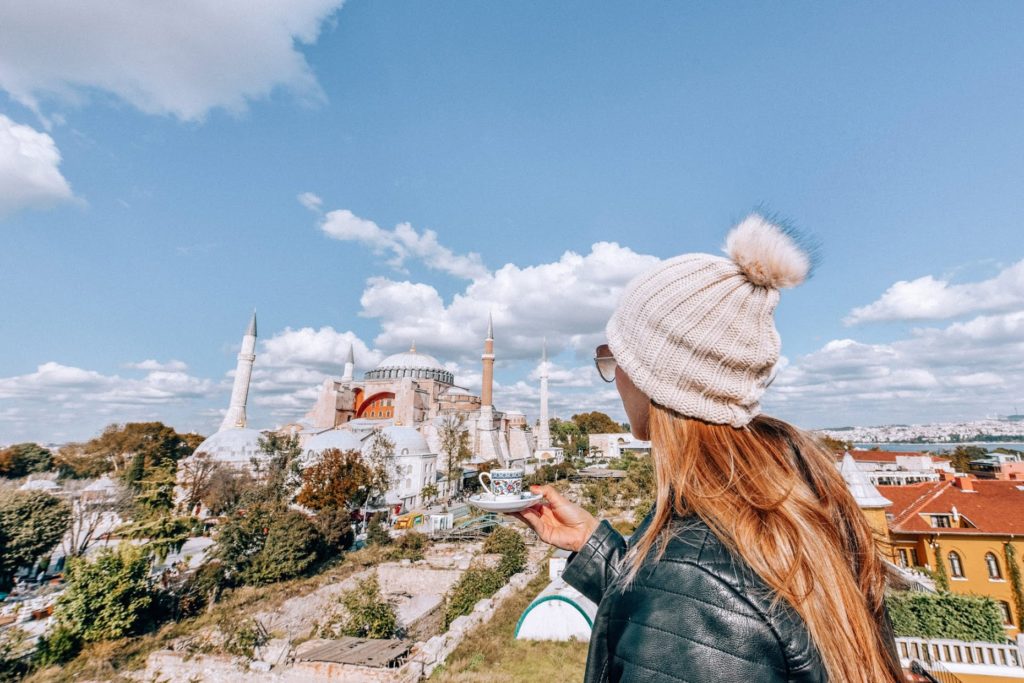 2. Try a Turkish coffee
I don't actually like coffee but Turkish coffee I love (weird, I know!) especially when it comes in the cutest blue and white Iznik coffee cups. Find a rooftop (there are many restaurants that have them in the Sultanahmet area) and enjoy a cup with a couple of lokum (Turkish delight) with friends over amazing views like the Hagia Sophia above. As the old Turkish proverb goes: 1 cup of coffee is worth 40 years of friendship.

---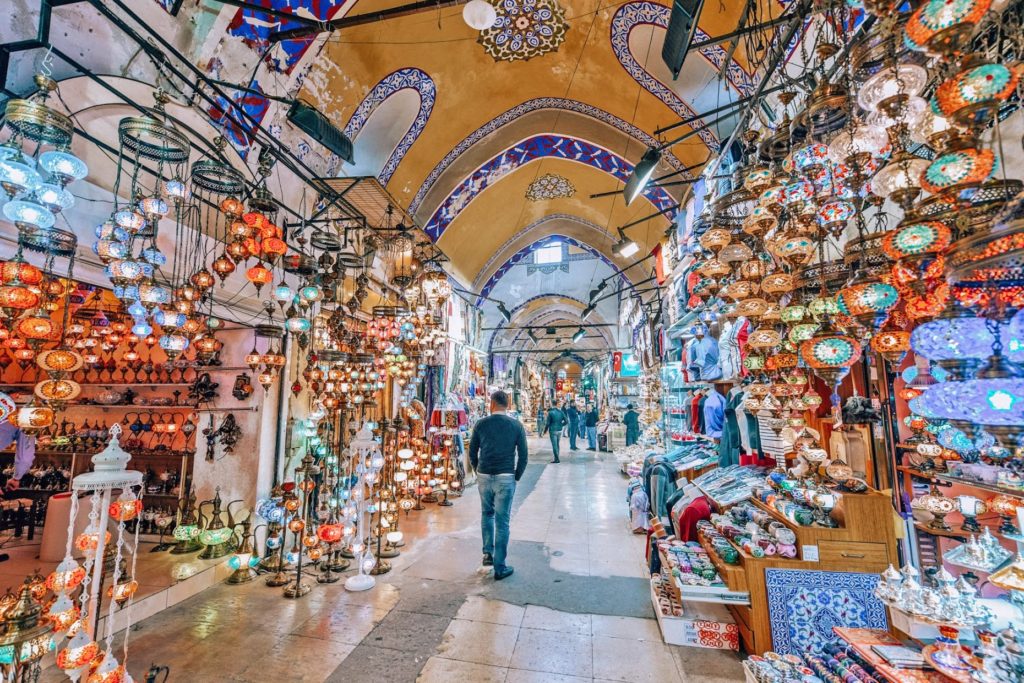 3. Explore the Grand Bazaar
Exploring the Labyrinth of Istanbul's Grand Bazaar. Kapalı çarşı, as it's called in Turkish, is one of the oldest and biggest covered markets in the World and is a must-visit when you're in Istanbul. With more than 3,000 shops you can find anything from carpets, Turkish delight and jewelry to bags, handmade bowls, mosaic lamps, and leather jackets.
---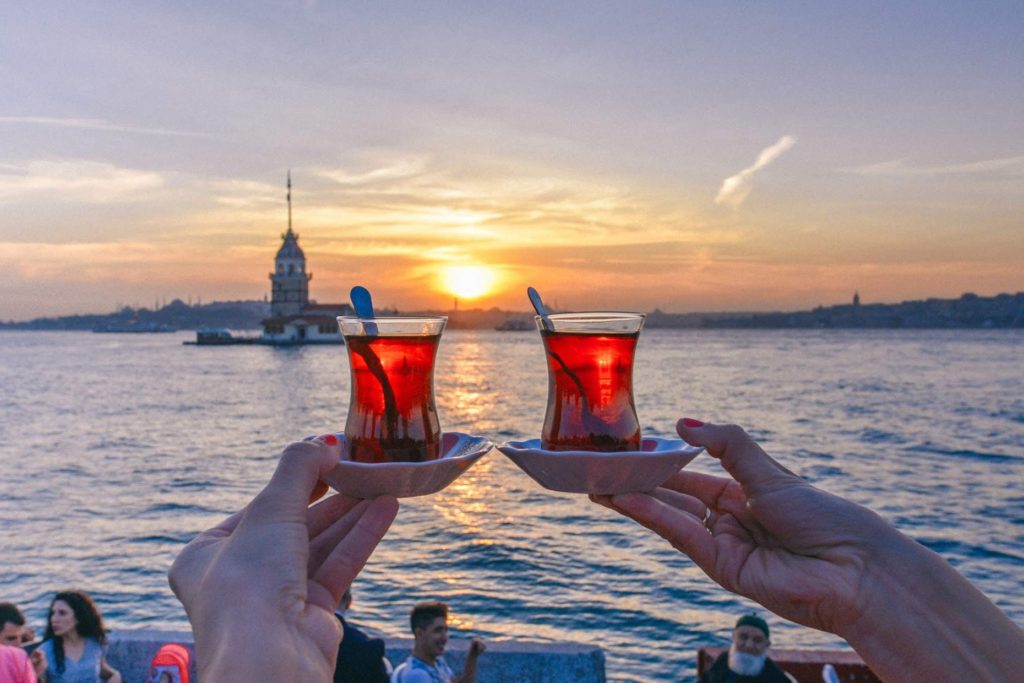 4. Watch the sunset (& sip tea) at Kız Kulesi

One of the most iconic symbols of Istanbul is definitely the Kız Kulesi (Maiden's Tower) located in Üsküdar. The name comes from a legend which goes like this:
A Byzantine emperor heard a prophecy telling him that his beloved daughter would die at the age of 18 by a snake. So he decided to put her in this tower built on a rock on the Bosphorus isolated from the land thus no snake could kill her. But she couldn't escape from her destiny, after all, a snake hidden in a fruit basket brought from the city bit the princess and killed her.

The tower was built by an Athenian commander during the 5th century as a way of controlling ships passing the Bosphorus, and collecting taxes. In Ottoman times, it started to be used as a lighthouse. It's my favorite spot to sit and watch the sunset over the Istanbul skyline, the perfect way to end a day and also a great place to sit and enjoy a glass of Turkish tea or two.
---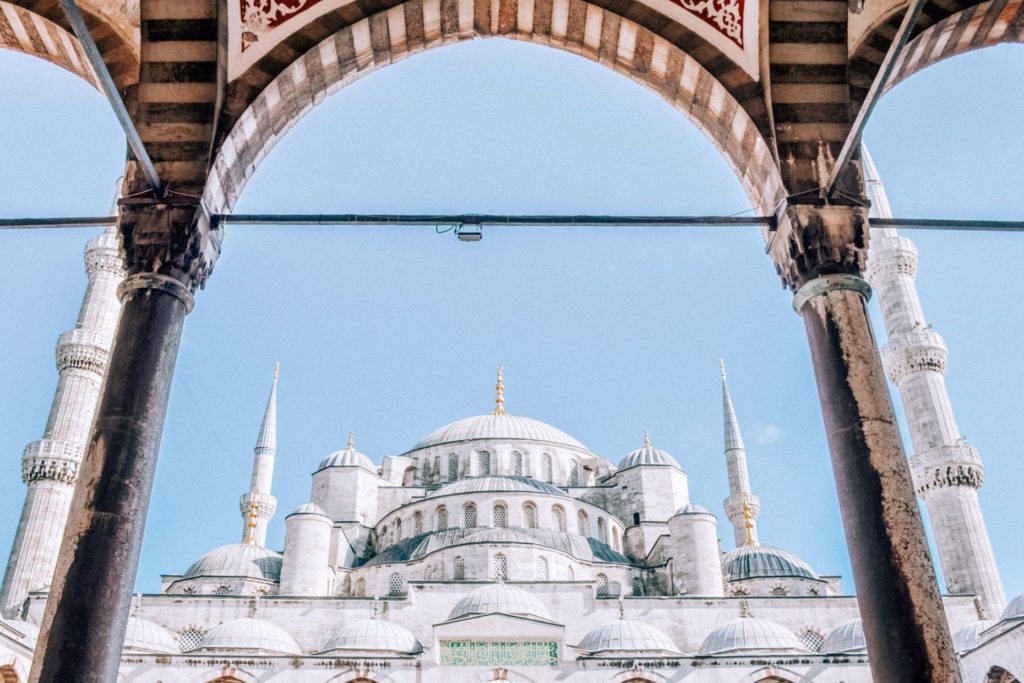 5. The Blue Mosque

One of the most iconic and historic sights to visit in Istanbul is the Blue Mosque, which is also known as the Sultan Ahmed Mosque. Its nickname comes from the 20,000+ hand-painted blue tiles that adorn the mosque's interior walls. The architect, Sedefkâr Mehmed Ağa, combined Byzantine Christian and traditional Islamic architectural elements for a work of overwhelming size and splendor. The Blue Mosque has five main domes, six minarets, and eight secondary domes…There are only two other mosques in Turkey that have six minarets. It is said that the architect misheard the Sultan's request for "altın minareler" (golden minarets) for "altı minareler" (six minarets).
---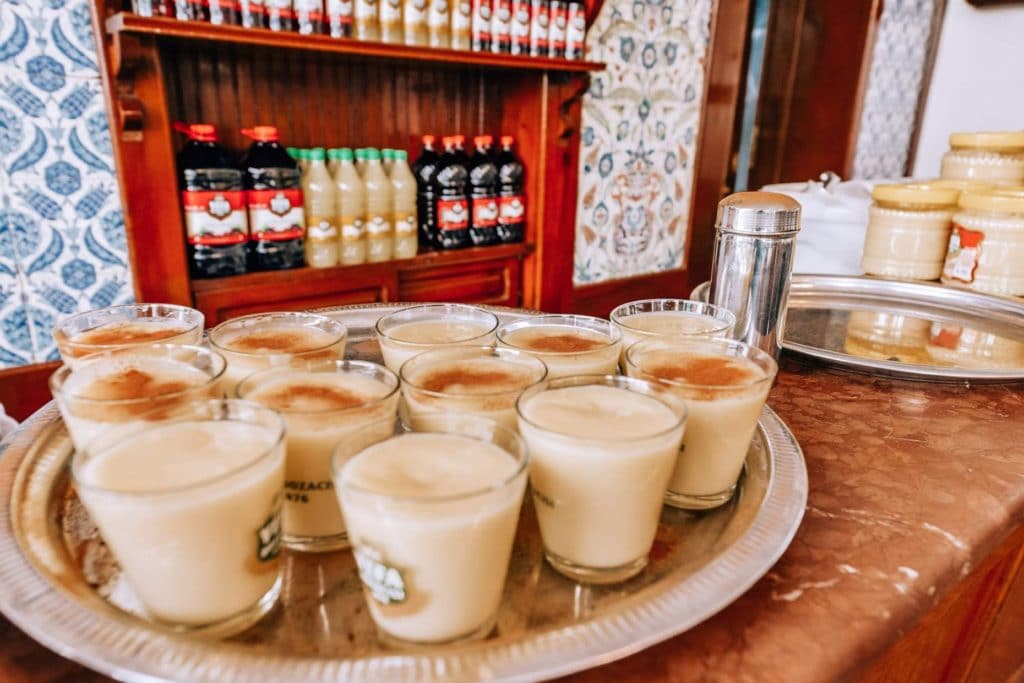 6. Try the famous drink 'boza'

Boza is a fermented drink made from grains such as corn, millet, barley, rye, oats or wheat and has been produced and consumed for more than 8000 years. In 1876 brothers Hacı İbrahim and Hacı Sadık established a boza shop in Istanbul's Vefa district that continues to serve the city's most iconic boza. When Vefa Bozacısı opened, it quickly became a favorite amongst the sultans and the aristocrats that used to inhabit the neighborhood. Run by the original owners' great-great-grandchildren, Vefa Bozacısı is still the most nostalgic place in Istanbul to try the drink in all its traditional glory. I went for the first time the other day and it was a really nice experience. You'll often hear boza sellers who wander the streets during the Wintertime in Turkey calling out "boooozaaaaaaaa"
---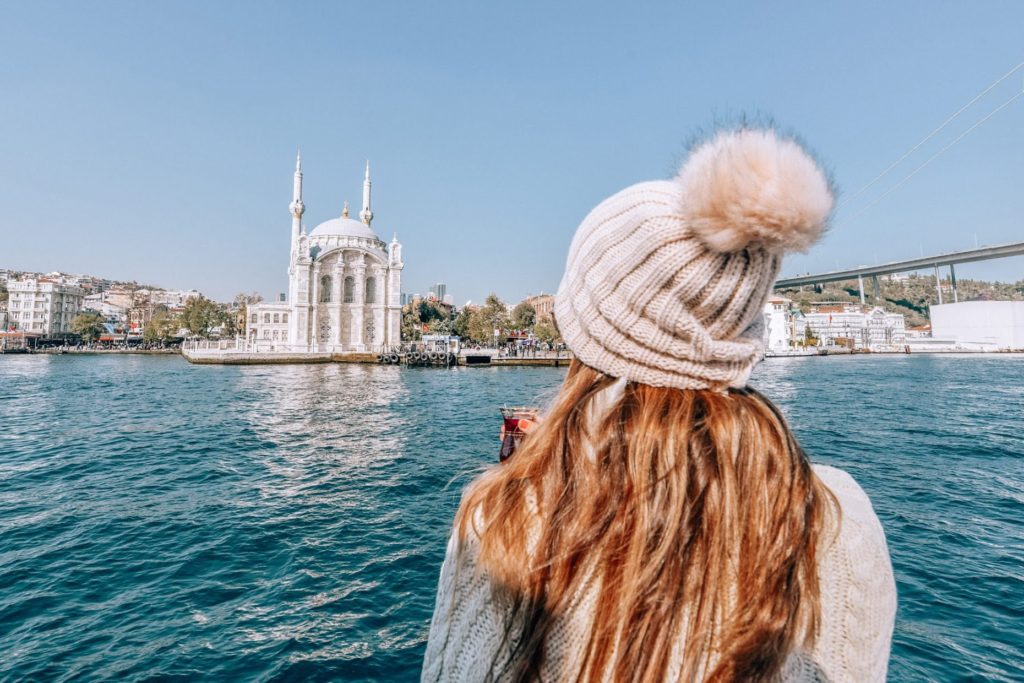 7. Sail down the Bosphorus Strait
Sailing down the Bosphorus sipping on a glass of 'çay' is a great way to see the city from a different angle. There are a number of private companies that offer these tours. Alternatively you can head down to Eminönü where short, inexpensive tours depart throughout the day.
---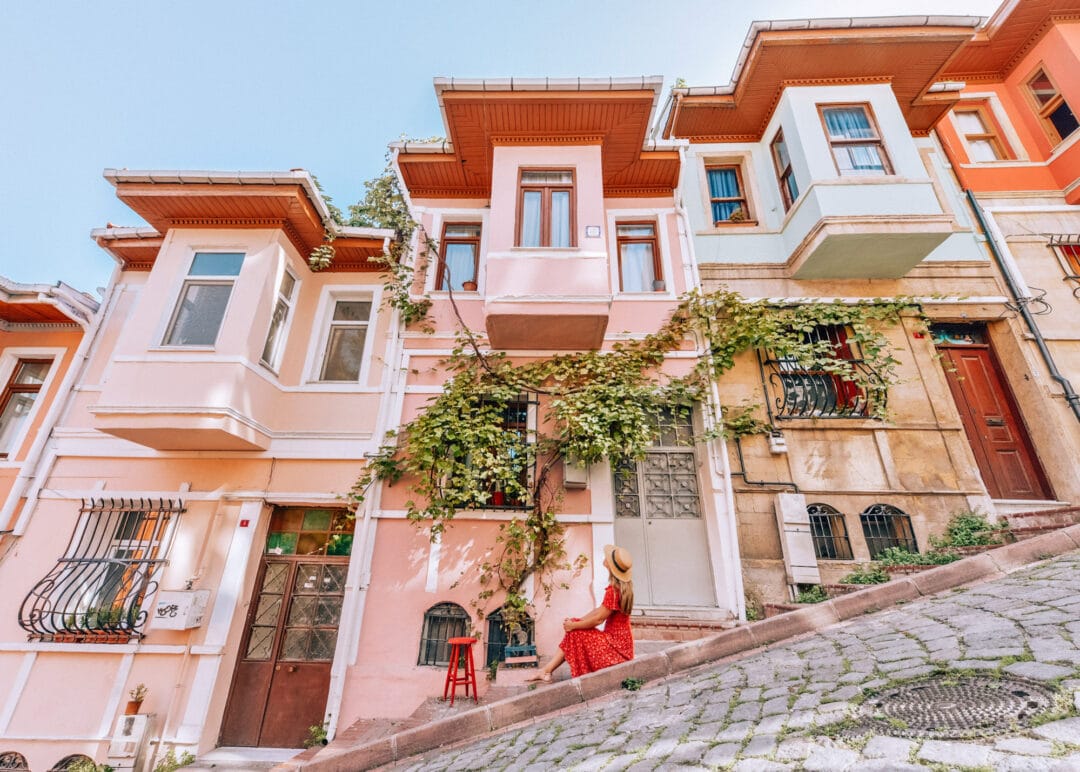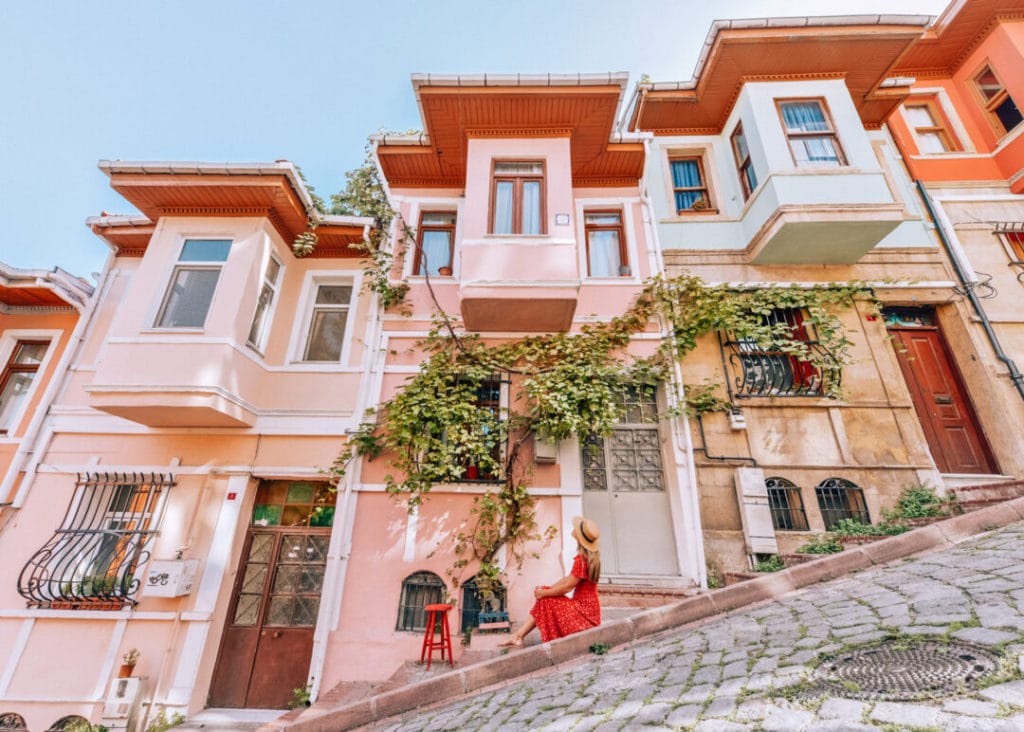 8. Take a walk through the colourful neighbourhood of Balat

Balat is a popular spot for those who want to experience a more authentic side of Istanbul. You won't find shopping centers or a Starbucks here, what you will find however is an array of colourful buildings, kids playing in the street, washing hanging on lines strung between buildings, people sipping tea on the pavement…. Balat is one of the oldest districts of Istanbul and it's the perfect place to get off the beaten path and wander round the streets soaking up the atmosphere (and in my case – snapping 375859 photos along the way)
---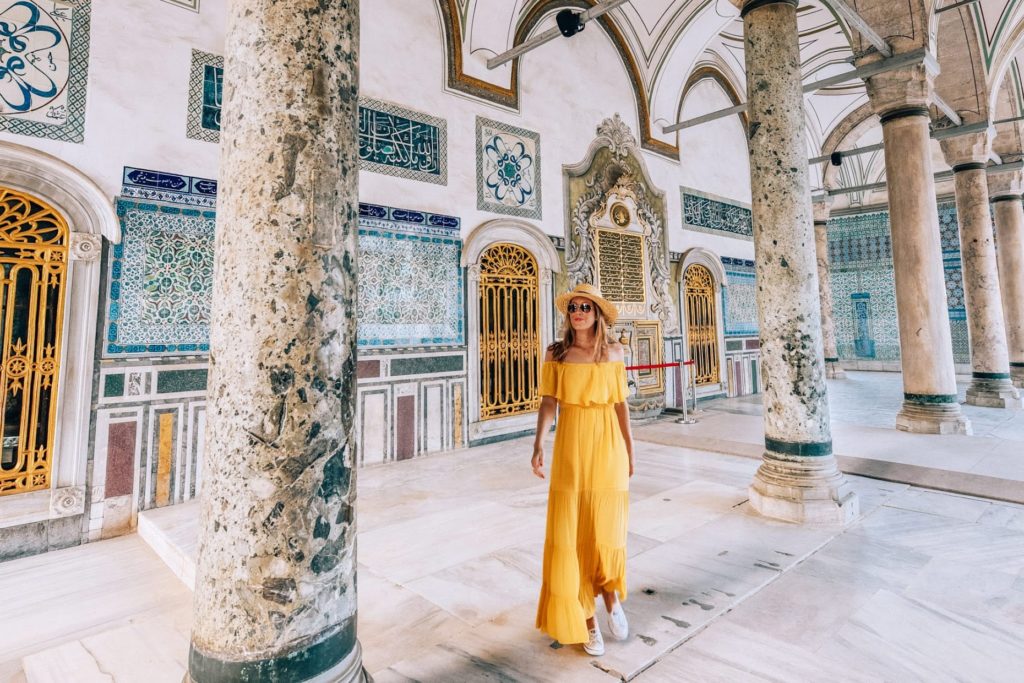 9. Tour Topkapi Palace

The Topkapi Palace dominates the tip of the cape where Istanbul's old city is located. Perched on a hill overlooking the Golden Horn, Topkapi Palace was strategically built to have a fantastic view of the Bosphorus and the surrounding city. Topkapi Palace was the primary residence to Ottoman Sultans and their courts in Istanbul until the middle of the 19th century. Constructed between 1460 and 1478 by Sultan Mehmed II, the conqueror of Constantinople, the palace was also considered the administrative and educational center of the state.
---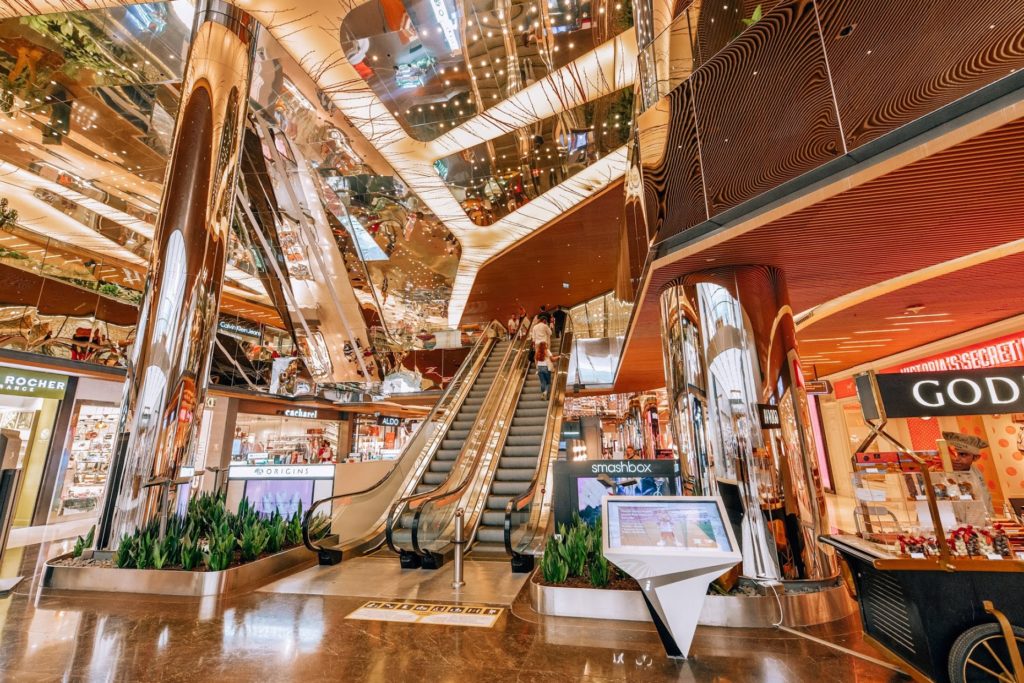 10. Shop til you drop at one of the many shopping malls

Istanbul has so many great shopping malls it's hard to choose where to shop. My top 3 favorite areZorlu (pictured above) – home to a massive Apple shop and some fantastic restaurants, Istinye Park – a luxurious shopping mall and one of the largest in Istanbul, and Kanyon – which has 4 floors and is laid out like a canyon, is home to a Harvey Nichols. You also have Nişantaşı where you'll find Park Hyatt hotel, which is great for shopping and has many luxury boutiques and designer brands such as Louis Vuitton, Cartier, Dior, Gucci, and Chanel.
---

Where to stay in Istanbul: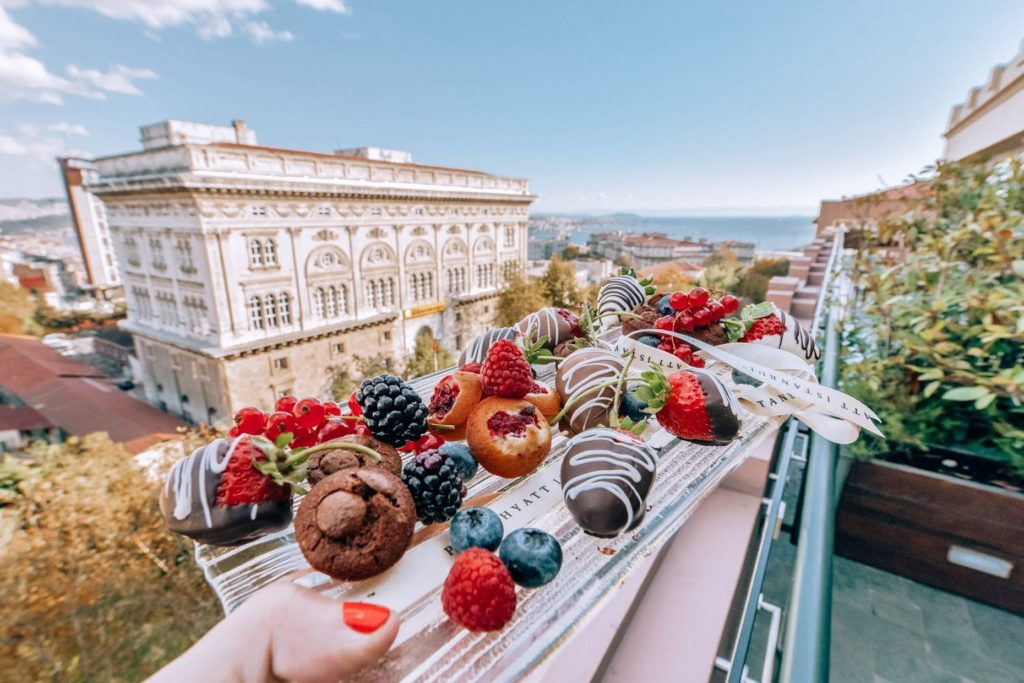 Park Hyatt Maçka Palas
Park Hyatt is ideal for a luxurious stay in upscale Nişantaşı, a neighbourhood full of designer shops and stylish boutique stores. It's a short walk from Beşiktaş, another favourite area of mine with an amazing choice of restaurants and bars.
The hotel only has 90 rooms so it never feels overcrowded or busy. They have a lovely restaurant (highly recommend the traditional fish & chips) a spa and a rooftop pool. We stayed in one of their suites. It was a lovely room with a separate lounge, bedroom, bathroom complete with a Turkish bath and steam room, 2 toilets and an amazing balcony which was perfect to eat breakfast on.
---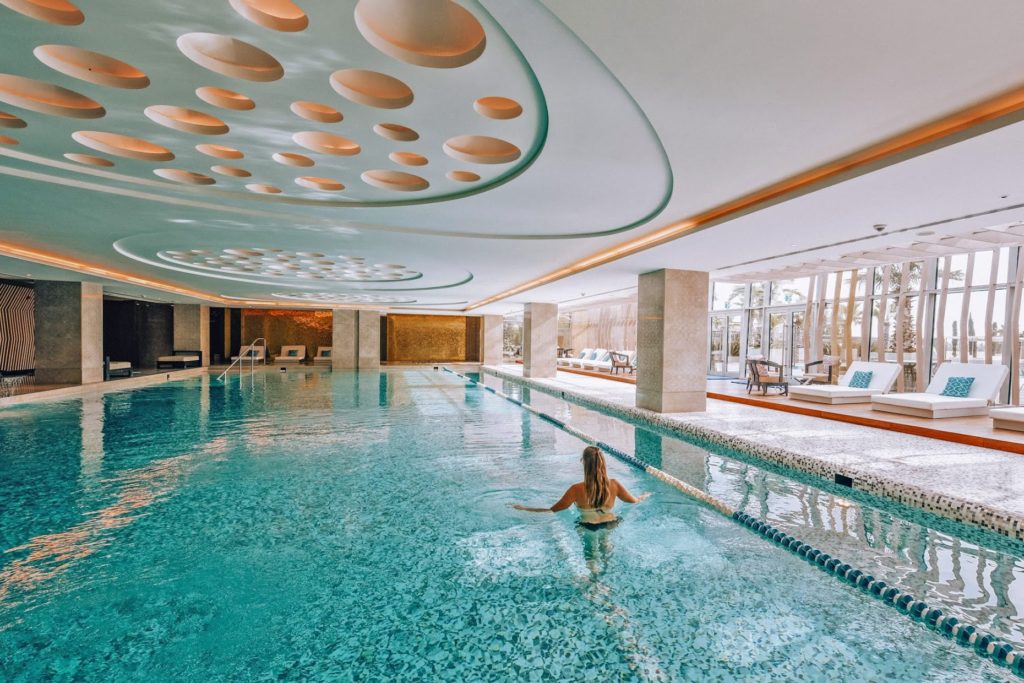 Hyatt Regency

Hyatt Regency is located in the residential area of Atakoy not too far from Ataturk airport. Our room was spectacular – it was so big it had its own kitchen and dressing room. My favorite part, however, was the bath rub with infinity views over the Marmara sea. The hotel has a really cool design (I felt like I was on a cruise ship) and has 2 swimming pools. Their restaurant, Brizio, is well worth a visit as the menu is impressive and they have some Asian dishes on it which I was so happy to see (and eat!)
---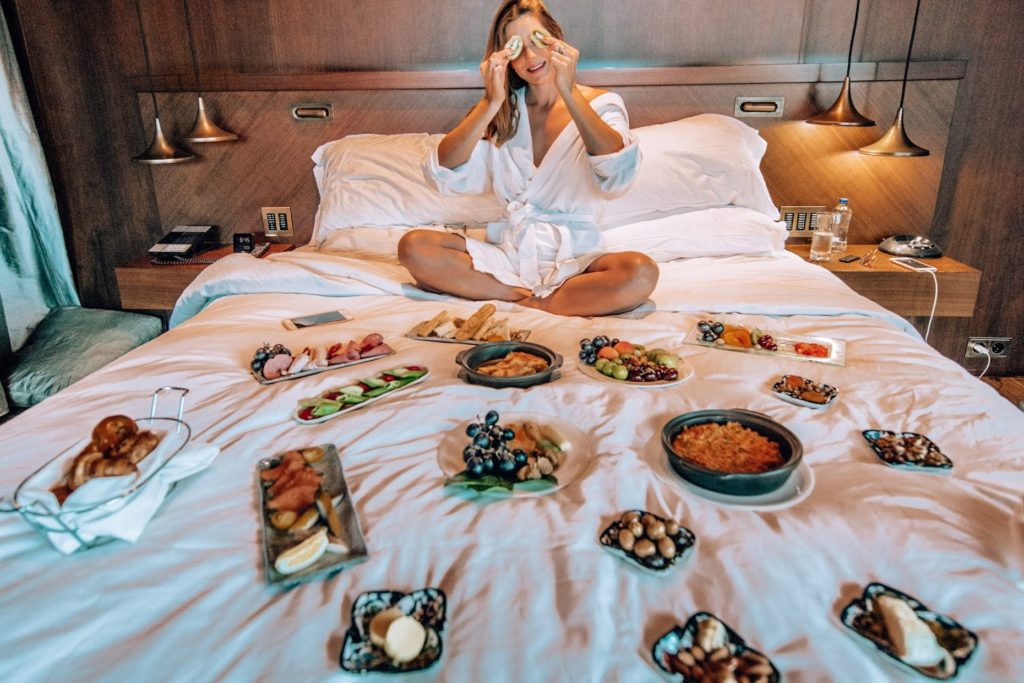 Hyatt Centric

This luxury lifestyle hotel is located in the lively, modern neighbourhood of Levent which is only a 5 minute walk from Kanyon and Ozdilek Park shopping centers and has a metro station just outside. The rooms are minimalistic and modern and they have an amazing spa that offers a wide range of treatments as well as a large underground swimming pool and spa.
---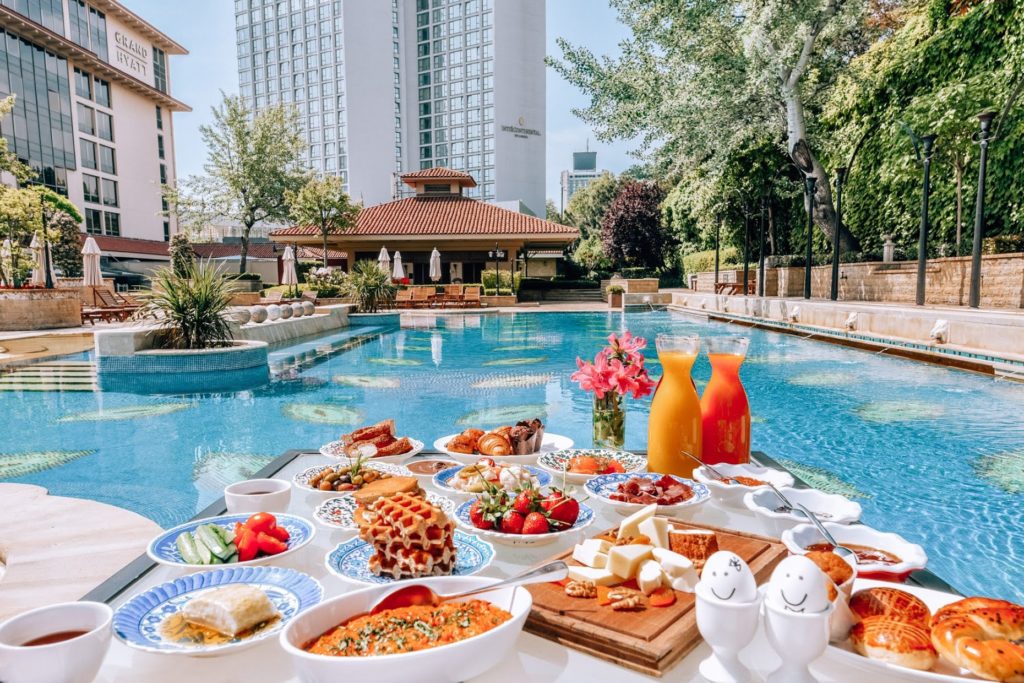 Grand Hyatt
Grand Hyatt has a great central location, just off Taksim square, which makes it an ideal place to stay if you want to be close to pretty much everything. The Taksim metro is very close by and Istiklal Street and Galata are all within walking distance. In my opinion the best thing about the Grand Hyatt is their garden. As the hotel is so centrally located you just don't expect to walk out the doors and into this huge open space with an outdoor tennis court, vegetable patch where they grow their own veggies and a big swimming pool. Their restaurant '34' is one of our favourite places to dine in the city, the food is really good and so affordable.