vacation • wedding • Photo & Video
photographer in istanbul | фотограф стамбул
We can help you capture the moment wherever and whenever it happens
Book Photo Shoot in istanbul
Istanbul Photographer & Videographer
for Your Vacation, wedding
or Just a Great Day!
The Top Photo Spots in Istanbul
Спасибо Аббасу за замечательную фотосессию! С ним легко и весело работать. В течение всей фотосессии он прислушивался ко всем моим желаниям и идеям. Я могла контролировать весь ход съемки, что для меня очень важно. В итоге получилось много потрясающих снимков для моего инстаграма. Фотографии были готовы в тот же вечер. Так быстро! Это был настоящий сюрприз! Отдельно отмечу, что Аббас быстро отвечает на сообщения. Мы списались за день до съемки и обсудили детали: маршрут (Аббас предложил несколько вариантов и мы выбрали тот, который был удобнее мне), какие будут луки и какой стиль фото мне нравится. Аббас на все 100% понял мои предпочтения. Более того, он дал несколько полезных советов по визуалу для моего инстаграма. Если вы хотите красивые фото из Стамбула, смело обращайтесь к Аббасу. Не пожалеете!
Awesome quality professional-looking pics and made for a super memorable visit, thanks again, Abbas!
Abbas is an amazing photographer. He has a great eye for finding your best angles. He is very helpful, patient, and gives great posing techniques, even if you have never done it before. This results in a very enjoyable experience and a lot of great photos!
Recommended to anyone who would love to have beautiful photos as souvenirs from Istanbul! Abbas is truly committed to his work and we got our photos in less than 24 hours and the results are amazing!
Istanbul Photographer Pricing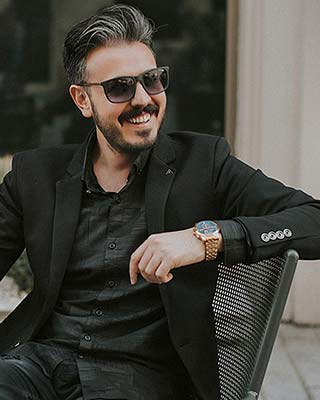 Hello My Name is Abbas.
I'm a smiling and caring person who loves traveling and meeting new people from all around the world. Sharing unique and authentic moments with other fellow travelers allows me to capture meaningful and thoughtful photos that don't need to be staged. I know how a good host can help you feel like home in foreign places. After working as a photographer for Hollywood films in the world I worked as an assistant director and a visual effects supervisor for a TV. I'm now based in Istanbul and work as a freelance filmmaker and photographer. I speak fluent in English, Persian (Farsi), Turkish, Azeri (Azerbaijan) I shooting Vacation, Family, Portrait, Baby, Fashion, Wedding and …

تعطیلی فرودگاه آتاتورک و انتقال پروازها به فرودگاه جدید استانبول همون طوری که احتمالا خیلی‌هاتون میدونید فرودگاه جدید استانبول تاسیس شده که درحال حاظر بزرگ‌ترین
Read More »
all copyright received www.istphotographer.com